It is very important to provide verified and unique product information while listing your product on Google. The following points are important for doing it:
How does Google recognize items?
Google uses precise and reliable product data to pinpoint the products that the customers get on offer.
To help Google match offers to items and match products to search queries, we advise adding identifiers to your products. By employing distinctive product identifiers like the Global Trade Item Number (GTINTM), Manufacturer Part Numbers (MPNs), and brand names, you can help Google better understand your products. We advise that product identifiers adhere to the following best practices while using:
Uniqueness: Each product should have a special identification number that can be used to distinguish it from other products in the ecosystem both physically and digitally.
Verifiability: A product's identity (such as the manufacturer) and other product information should be able to be confirmed by a reliable source. Through global registries, the companies that created and are in charge of managing the identifiers, and marketplaces are now able to confirm that product data is correct and comprehensive.
Global Reach: The GS1 Global Trade Item Number (GTIN) System provides globally recognized standard IDs for distinctive product identification. This identification is physical. E-commerce platforms for goods sold through a variety of vendors and marketplaces. It is feasible for consumers to know the product source after registration.
Advice for manufacturers and brands
Through the Google Manufacturer Centre, brands and manufacturers can submit product data and, as part of the submission process. The following advice will help you make sure that Google can interpret the information you are providing:
Make sure your items have GTINs: To use the Manufacturer center, your products must have distinctive Global Trade Item Numbers (GTINs). Visit the GS1 website in your area to find out how to give GTINs to your items.
Avoid reusing product identifiers: A single product should always clearly correspond to a single GTIN. GTINs should not be common for goods. Reusing GTINs can lead to inconsistent and out-of-date marketplace catalog data, which can be confusing. You face the danger of building your identity on the foundation of a previously registered product or business. This risk falls on you if you purchase product IDs from unlawful sources (for instance, identifiers sold through bankruptcy proceedings).
Observe the following guidelines for bespoke product identifiers: When controlling its products using distinctive Stock Keeping Unit numbers (SKUs) or Manufacturer Part Numbers, a brand can overcome product identity issues in some circumstances (such as with artisan products, customizable products, or one-off products) (MPNs).
Advice for merchants and third-party vendors
Retailers should make sure that their websites accurately identify their products. In addition to typical GTIN guidelines, Google suggests:
High-quality product data submission: High-quality product data submission options include adding structured data markup to your website. The same applies when submitting structured data as a product feed to Google.
Give a GTIN if one is available: When selling products with GTINs, retailers need to furnish GTINs. Both the product feed and the structured data on the page can contain the GTIN. Retailers and third-party sellers should use brand names and manufacturer component numbers to identify products without GTINs.
Use genuine and distinct GTINs: Don't apply an old GTIN to a new product. Retailers shouldn't create their GTINs or register them with GS1 unless they are also the product's maker.
Some advice for internet publishers
The products in those evaluations must be correctly identified when publishers create content. Such as writing product reviews or publishing the newest bargains for a specific product. This makes it possible for users to locate those evaluations when looking up things on Google. Google advises:
Use precise product names: Publishers should use precise product names for all items featured on the page. Users and search engines may now more easily determine precisely which product is being mentioned.
Use structured data: When evaluating products, we advise adding structured data—including the GTIN. By doing this, search engines can more easily determine when to display your sites in search results.
Use genuine and original GTINs: GTINs must never be made up or "stolen" from other products to identify the material with a GTIN.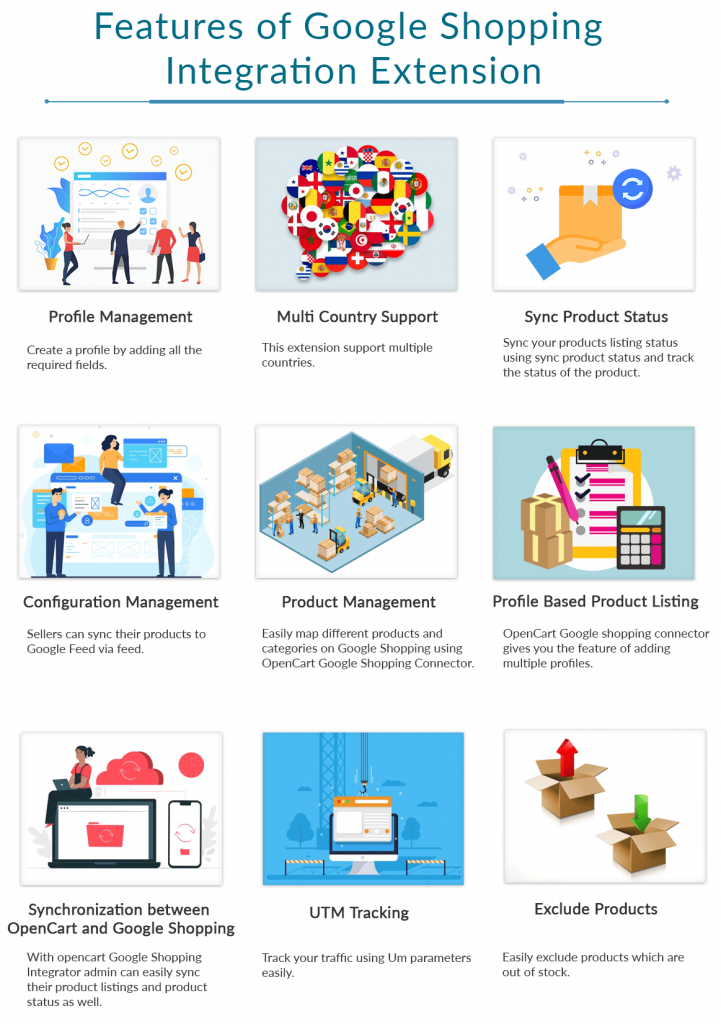 It guarantees that businesses and customers correctly understand a product's origin. Distinctive identity, product identification is essential to eCommerce. This is true for both the web and Google Search, where a precise understanding of a product aids in displaying it to the appropriate person.
The product listing on Google is possible using the features of the Google Shopping module which you can buy from Knowband at minimal pricing.

Grab exclusive deals on modules by visiting our website as some offers are running on our site. If you need any help and support regarding the module then please contact us at support@knowband.com.