Nowadays users prefer to shop online and that too without spending much effort and time. Providing customers with all the latest facilities and looking up measures to increase the conversion rate is the prime goal of the store owners. Using the Hyperlocal Marketplace store owners can not only serve a variety of goods/ services but also get the orders delivered in the shortest possible time.
Knowband, an eCommerce software company offers the simplest way to build the Hyperlocal Delivery Marketplace. In 3 simple steps, the store owner can transform their PrestaShop store into PrestaShop Hyperlocal Service Marketplace.
Steps to build the Hyperlocal Marketplace are:
Buy the Hyperlocal Quick Service Marketplace from the Knowband store.
Upload the module in the backend of the PrestaShop stores.
Once the installation step will be completed, an alert of the Module installed successfully will be displayed.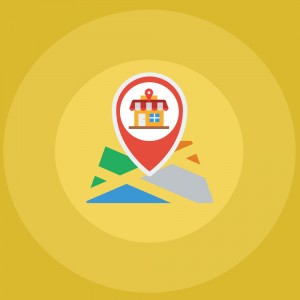 Your hyperlocal Marketplace is ready to connect the local stores with the customers in the same geographical area.
In the hyperlocal Marketplace, sellers can share the list of shipping area. Sellers can set the shipping rate based on the weight and delivery distance of the parcel. Using the PrestaShop Hyperlocal Marketplace, customer can check the product availability by submitting the zipcode.
You should be aware of these advantages of hyperlocal marketplaces.
Faster delivery thanks to the hyperlocal marketplace
Customers can receive their orders quickly with the help of Hyperlocal Marketplace. This is advantageous for sellers who want to deliver orders to customers within hours or the same day. Furthermore, as the demand for local delivery grows, sellers want to have an online presence for faster delivery, and a hyperlocal marketplace provides the platform to do so.
Customers can buy your products directly from you.
Because all products are now available on one platform, sellers will be able to browse and shop with ease. Additionally, this would increase your sellers' visibility and allow them to sell directly to customers without the use of middlemen. As a result, there are no commissions.
How to Get Started with a Hyperlocal Marketplace
Make a website.
To get started with the marketplace, you'll need to build a functional and comprehensive website that can easily accommodate multiple sellers' stores. It's also comparable to a multi-vendor marketplace. Make certain to include a location tagging feature. Customers can order products based on their location once it's enabled.
Login as a seller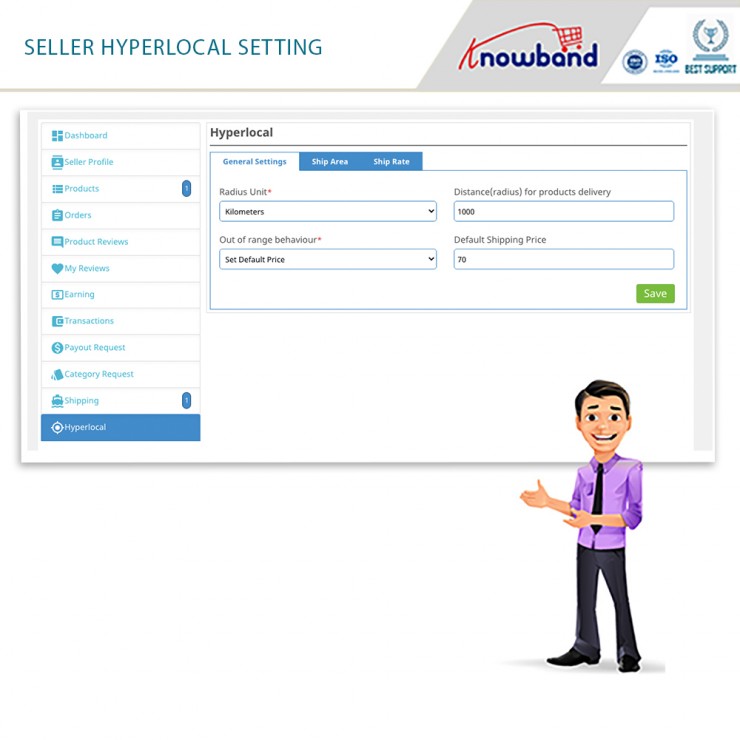 On your eCommerce website, you should have two faces: one for the seller and one for the buyer. Options to upload inventory, list products, add discounts, and so on must be available on the seller's end. Furthermore, dedicated credentials are required to ensure security.
The seller must be notified of the order placement as well as the assigned delivery partner.
Login as a buyer in Hyperlocal Marketplace
Another important feature that a hyperlocal marketplace must have is a customer-facing front. This should also include automatic detection of the customer's location, categories, and product display. It should also include a variety of payment methods (both online and offline), delivery slots, order confirmation, and tracking information.
Payment Gateway
Multiple payment options are essential for a successful eCommerce business. Similarly, your marketplace should offer a variety of payment options to make it easier for buyers. A suitable payment gateway integrated into the website that allows users to pay using credit cards, debit cards, net banking, UPI payments, and other methods. Also important are cash on delivery and vouchers.
Recruiting Delivery Partners
The shipping and delivery of a marketplace are crucial.
Shipping tools like Shiprocket can help you do it for all of your vendors. Dunzo, Shadowfax, and Wefast are just a few of their delivery partners. If you work with a variety of partners, you won't have any issues with delays caused by a lack of agents. For as little as Rs 37, you can schedule pickups and deliveries while your sellers manage their stores and listings.
Tracking Information
Finally, for all orders, you must provide tracking information. You must provide buyers with projected delivery dates, delivery agent contact info, and accurate order tracking information.
Note,
To know further about the PrestaShop Hyperlocal Delivery Marketplace, please contact us at support@Knowband.com