Etsy is a marketplace where vendors from all around the world come together to market their distinctive and rare goods. A large buying audience is exposed to sellers on Etsy Marketplace. Etsy's analytics allow sellers to track consumer satisfaction. That's where the Prestashop Etsy Marketplace Integration Addon comes into the picture.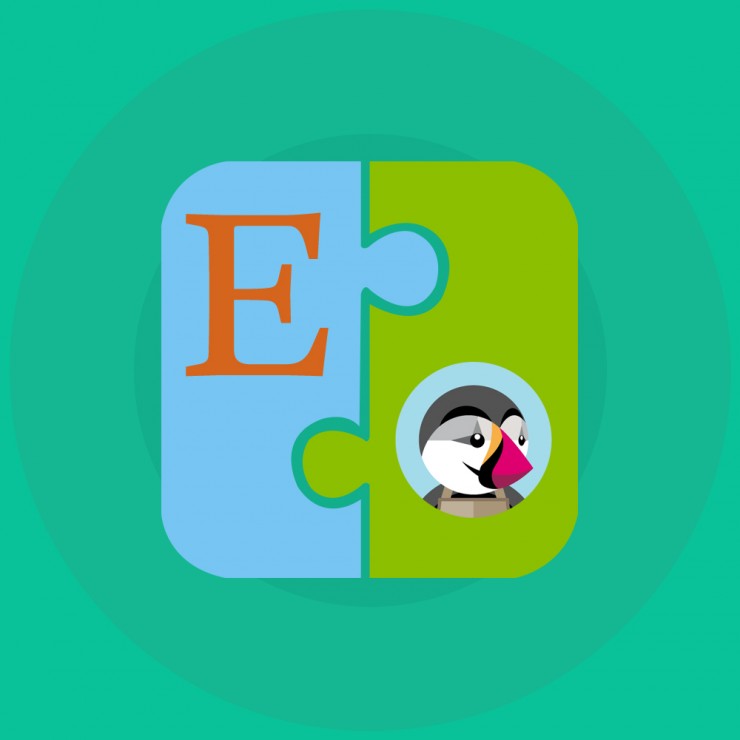 What is the delay, then? Connect your Prestashop shop to the Etsy Marketplace with the Prestashop Etsy Integration Addon by Knowband. The Etsy Prestashop Integration Addon syncs orders and does more. For instance, handle classifications, and goods between the Prestashop shop and the Etsy store. Further, by providing a single dashboard to handle both the Prestashop store and the Etsy shop, Prestashop Etsy API Integrator helps save time and effort.
How does Knowband's Prestashop Etsy Marketplace Integration Addon function?
A straightforward installation and setup procedure is provided by Knowband. Moreover, the user manual comes in handy when it comes to setting up the account on Etsy. Further, the store administrator must first enroll an app on Etsy that can link the Etsy shop with the Prestashop business. Then, for linking the Prestashop website with the Etsy store, the administrator needs to provide the Etsy API Key. Moreover, the Etsy API shared a secret key and Etsy API host. Further, in the Etsy Prestashop Connector's needed field.
The Prestashop Etsy Synchronization Addon also comes with three months of full support from Knowband.
Capabilities of the Knowband Etsy Prestashop Synchronization Addon
You can now link Prestashop classes to Etsy classifications using the Prestashop Etsy Integrator.
From the Prestashop Etsy Marketplace module, store owners can synchronize everything. Further, sync the Prestashop Shipping account with Etsy Marketplace.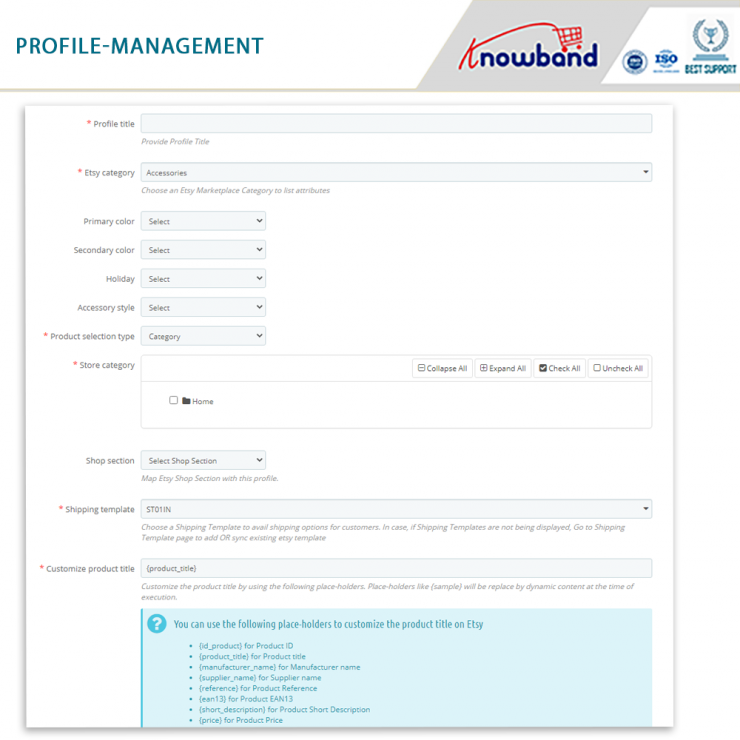 The Prestashop module enables the administrator. Further, to add a new shipping account via the Etsy Marketplace dashboard.
With the Cron functionality, Prestashop shops syncs with new inventory and orders from Etsy.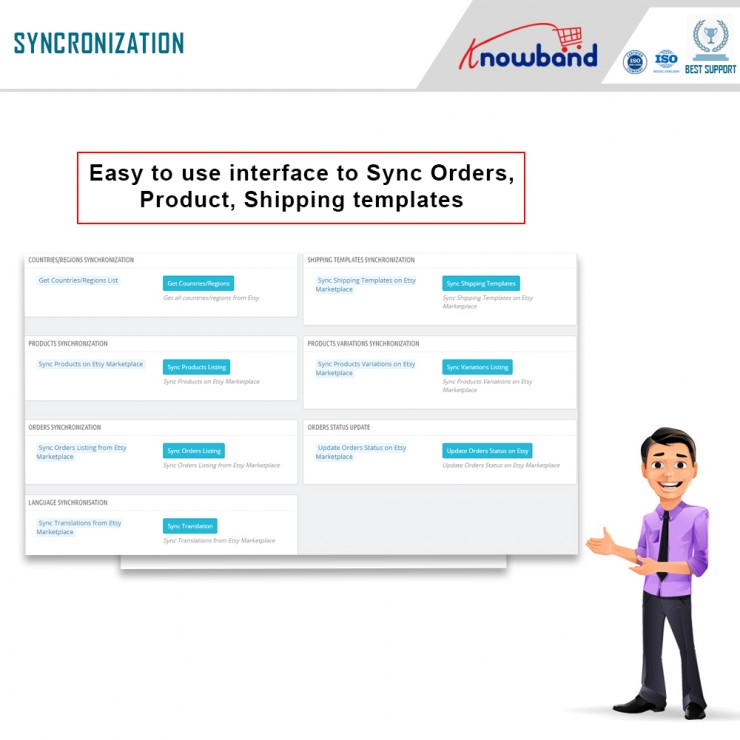 Additionally, the Prestashop addon by Knowband may be switched on or off at the business owners' discretion.
Managing the product pricing is extremely easy with the Prestashop plugin. In fact, the admin can have two different pricing for the store and the Etsy marketplace.
Using the Prestashop Etsy Integration Module, the admin can also alter the size of the image of the products on Etsy. Furthermore, he can do this to give a real feeling to the customers.
In the End
If you have an OpenCart, Magento, and Magento 2 platform, you can still enjoy selling on Etsy using the respective modules. What matters is that you get to effortlessly sell your products on the Etsy marketplace. What do you think of the Prestashop plugin? You can get in touch with us at support@knowband with all your queries, suggestions, and customization requests.