Knowband's Prestashop gift card Addon permits web merchants to build a range of gift card themes. Additionally, you can sell them to customers for a variety of reasons. Gift cards are becoming popular these days. Furthermore, they are regarded as a viable present alternative by all. The gift cards are now available as items in the online store. Customers can buy gift certificates online. Additionally, send it to the recipient's email address. Users can choose from a variety of gift card templates to customize the amount and design of the gift card. Furthermore, the entrepreneur has the option of selecting which status of the transaction he wishes to send a gift card to use the email address specified.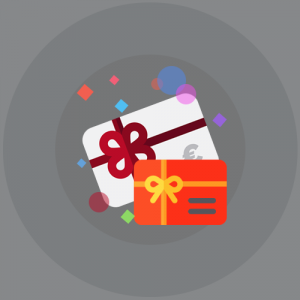 In this article, we'll take a look at the Prestashop gift card's key features. Furthermore, the outstanding perks make the Prestashop gift card manager a must-have.
Most striking features of the Prestashop gift card Addon by Knowband
Make a place for gift cards
The Prestashop addon allows the admin to add a gift card widget to your site. Furthermore, to be exact, in the header, left side, right side, or My account area.
Create your own unique gift card layouts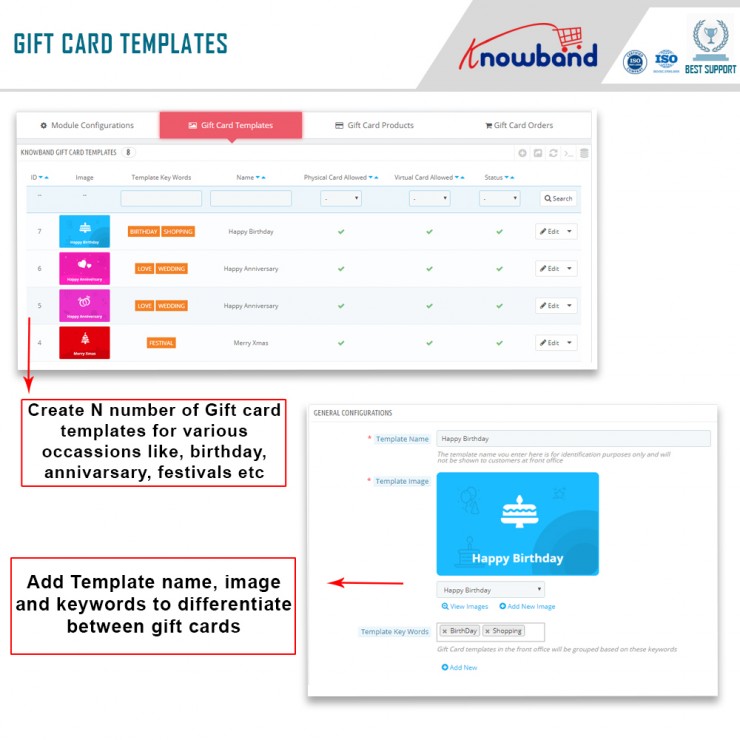 The Prestashop send gift card addon from Knowband has pre-made appealing layouts for several occasions and holidays. You can, but, create more layouts to suit your own requirements. The Prestashop gift module's backend allows you to customize these layouts.
Gift card transactions can be followed up on
In the backend of the plugin, you can see all your gift card purchases. Also, some have been sent.
Themes for emails that are customizable
Every email should be adaptable. As a result, the Prestashop gift voucher module has email templates that are adjustable to suit your needs.
The gift card comes in PDF format and can be modified
In a few simple steps, you may alter the gift card email template as well as the gift card PDF file in the Module's backend.
Cron's skills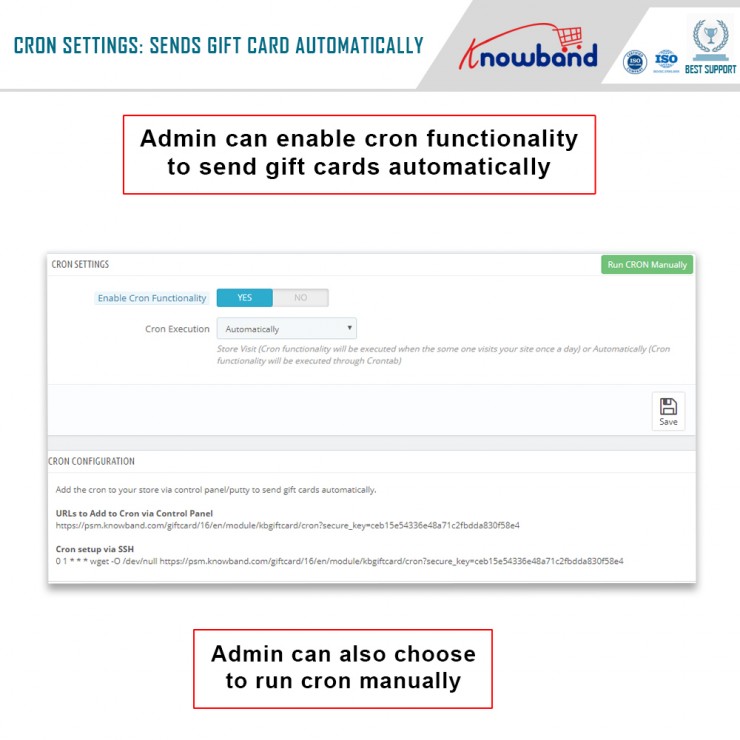 Cron is available for delivering the actual gift cards.
Perks of the Prestashop gift card module by Knowband
A terrific marketing strategy
Clients send these vouchers to family members and friends who aren't your customers, promoting your brand to them.
It attracts new customers
The Prestashop gift card Addon from Knowband is effective. Further, at attracting new customers and retaining existing ones.
Generates profits
By allowing you to sell gift cards on your website, the Prestashop addon can help you increase sales. In fact, this is especially true around the holiday season.
Brand reputation improves
Customers can, in fact, send gift cards to their dear ones. Offering gift cards is the finest alternative for increasing your company's product recognition in a short period.
Getting and keeping customers
The final and most significant reason to use the plugin is that it improves the visibility of your business. Additionally, to people who have never visited or purchased from your website. Clients that are familiar with and respect your business will buy gift cards for their friends and family. As a result, you're assisting in the expansion of your consumer base.
Gift cards are very beneficial
Even though gift cards are pre-loaded with a particular amount, many buyers will spend more. Gift cards are encouraged to be used at the store by customers. They'll almost come across items that cost more than the gift card's value while shopping. Following through on even a small part of the expense is preferable to coming up with all the necessary dollars, and your consumer will appreciate it.
Conclusion
Thus, this is what the Prestashop gift card addon by Knowband is all about. What do you think of the plugin? Would you like to add the gift card section on your website? Do let us know your thoughts and doubts at support@knowband.com.