Although numerous e-commerce companies have entered the mobile commerce sector, many of them have not yet made it to the shore. Some people aren't ready to devote a sizeable amount of their finances to create the apps, and some people aren't ready to welcome a new member. Mobile apps are the ideal solution for organizations looking to expand. This blog post will go over every step of developing a mobile application on a tight budget.
Why a Mobile Application is Necessary for Your Business?
Let's find out, shall we?
Open a New Source of Income
Websites appeared to be the ideal way to overcome all the difficulties as compared to offline retailers, which had limits such as transportation, time, distance, etc.
But things have changed since then. Customers began to choose mobile applications because of their convenience. When a business pays attention to client feedback or emerging trends, it always expands.
Despite selling furniture that we typically buy offline, Ikea nonetheless created their mobile apps! The software lets users capture AR photos of their location to give its users a more realistic experience. To see how Ikea furniture will look, they can build it virtually. Isn't it more convenient to buy online than offline? In your living room, you can see a turquoise sofa!
No matter what things you sell, you must have a vision for how you can use them to raise your sales game.
Affordable to Build

Gigantic companies like Amazon, Facebook, and Alibaba once only had mobile apps. Because there is less knowledge and money available, new items are more expensive. Platforms and tools have been created over time to build mobile applications. Reduced development time and expense was the aim.
The mobile app builder for PrestaShop is one such tool. Anyone can create Android and iOS apps with this tool, even those with zero coding experience.
The PrestaShop native app builder offers e-commerce store owners an affordable way to transition to mobile commerce.
Mcommerce Sector is Growing
As we previously noted, the m-commerce sector is expanding quickly. When you enter a market that is expanding and doing so quickly, your chances of failure drop.
You might not have a problem where it's difficult for customers to interact with your brand. They would appreciate it if you gave them a choice that is more practical.
ROI comes quickly and is far higher than you might anticipate. You only need to enter the market at the appropriate time (right now) with the appropriate features, and you can ignore the rest.
Boost Accessibility

We wouldn't go outside without our phones, but we might go without our wallets. In the hearts of people, mobile phones have carved out a special place.
Consumers and potential customers are more likely to browse your store if you have a mobile app available on the device that is virtually constantly in their hands.
It's up to you how you use your marketing knowledge to promote your products using mobile apps. Utilize AI, VR, and ML to help you provide your consumers with something others can't.
Enhance the General Customer Experience

For businesses, customers are an asset. Companies now have a primary duty to use all available means of providing the finest possible services.
Additionally, clients can buy even more conveniently via mobile apps. To boost repeat purchase rates, include as many useful features as you can.
Reduce Marketing Expenses
Although the expense of marketing cannot be eliminated, it can be drastically decreased. The best advertising mediums are mobile apps. Only consumers with the app installed on their phones may use them, which is their only restriction.
Customers will recommend your app or a product from it to their friends and family if they like your goods and services. They are indirectly promoting your company.
Business costs can be decreased by using social media accounts to advertise or by providing discount codes for sharing and mobile apps.
Mobile Apps Features that Set you Apart
Your software should contain some features that keep users engaged for longer.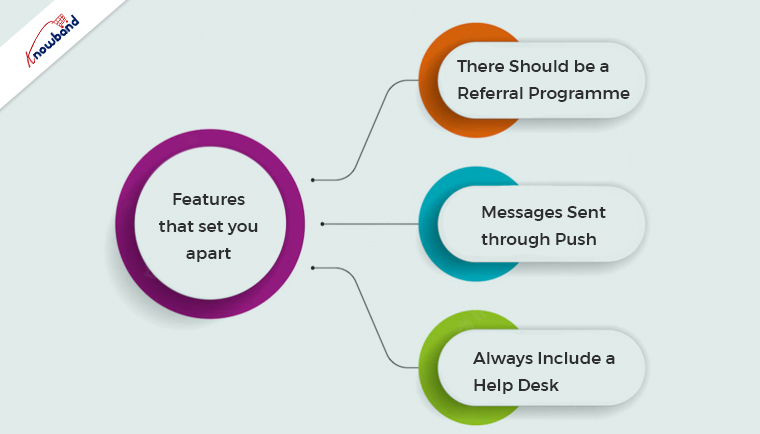 There should be a Referral Programme
Any kind of discount always aids in drawing in clients. There are many other types of rewards available, including referral programs, loyalty points or coins, free delivery with a minimum purchase, coupons for future purchases, and more.
At the conclusion of the purchase process, you should have something to entice clients to keep the app on their phones instead of uninstalling it. When they make their next buy, they should be anticipating making a save.
Messages Sent through Push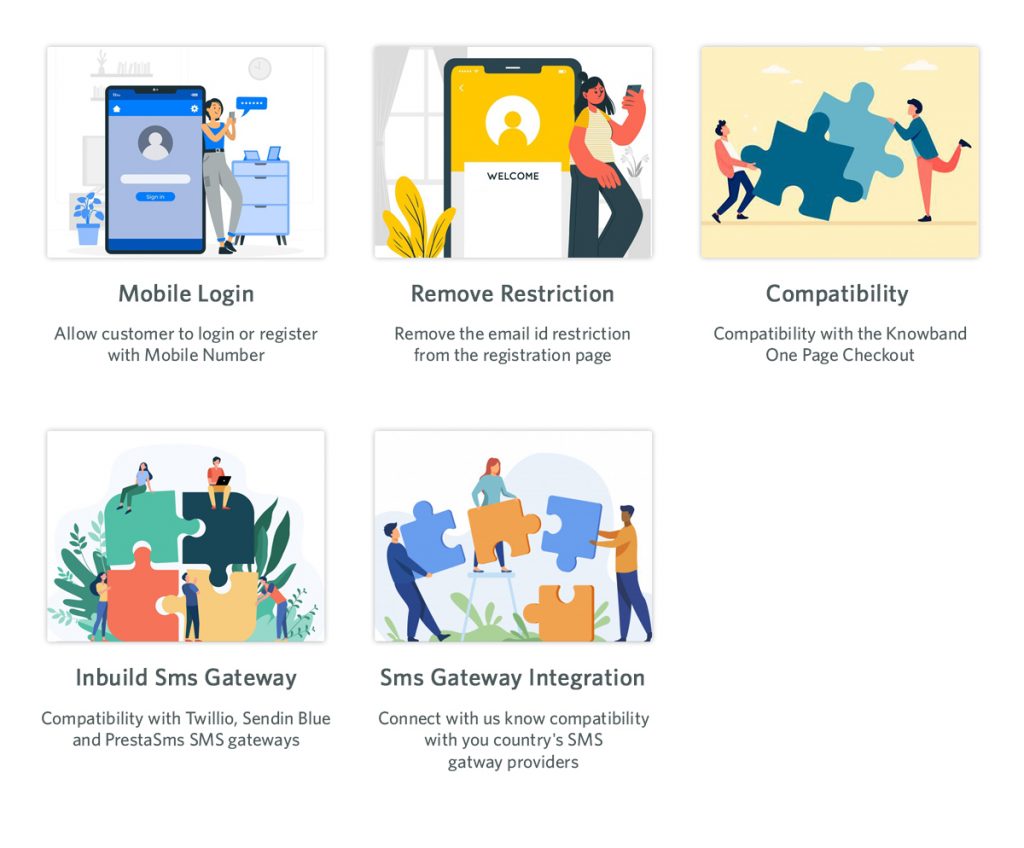 As soon as users downloaded the mobile app onto their smartphones, you had completed the first stage. It's time to keep reminding them about your offerings at this point.
Push notifications are the most effective method of doing it. By encouraging customers to buy, they can be used to instill a sense of urgency.
For instance, when they get a notification that reads, "Only a few hours left! They would want to look at the products quickly and make a purchase before the offer finishes.
Notifications are used to tell people about new launches. Alternatively, you might merely request that they look at a recommendation that has been tailored to them based on their search history.
Always include a Help Desk.
Quick responses and problem-solving are always quick fixes for any inconvenience clients experience.
As many communication avenues as you can provide Include the support desk in your app as a result. Give them the option to communicate with you by phone, chat, email, or social media.
Provide prompt responses and solicit feedback. You can also get in touch with customers who left negative product reviews and ask them what transpired.
Final Points
When is your mobile app going live should be the next topic of conversation? Determining whether your company needs a mobile app at this moment is premature. The justifications presented above are far stronger.
If you need a cost-effective way to create your mobile app, get in touch with us at support@Knowband.com. Our staff will lead you through every step of how to launch your app within a week and on a budget. Knowband offers a Mobile app builder module for various platforms including PrestaShop, OpenCart, Magento 2, and WooCommerce.